Hui Neng came to the Faji Temple in Guangzhou to speak as the Master of Inscriptions. The monks of the temple were quietly listening. Suddenly, a gust of wind blew the prayer flags hanging in front of the Buddha statue. Two monks saw and whispered to each other.
One said: "The wind is moving." Another said: "It is not the wind moving, it is the spider moving." Hui Neng saw their disagreement and said: "It is not that the wind or the prayer flags moving, your hearts are moving."
To say that the wind moves or to say that the flags move, we only see the appearance of things, but we do not realize the reality of things. The mind is troubled, so as Hui Neng says, it is not the wind, not the flags moving, but is the heart noticing the motion. If a heart is not troubled and does not move, then you can turn a blind eye and a deaf ear to those things of mere appearance and will be able to grasp the root of things.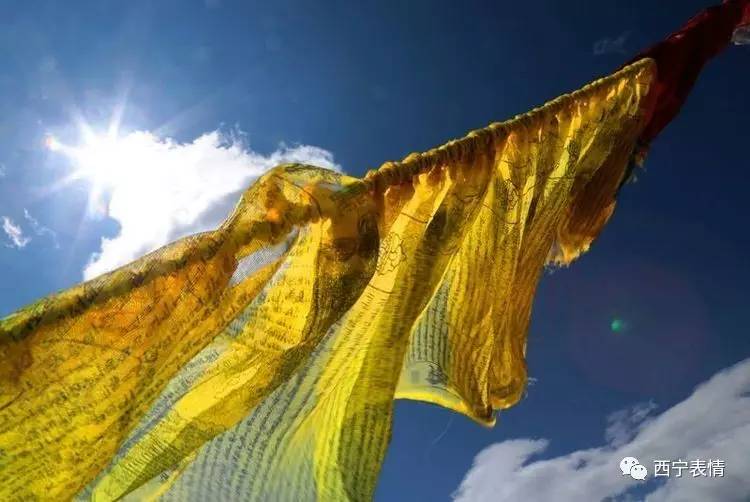 The Chinese version-
仁者心动
惠能来到广州法性寺,正值印宗法师讲经,全寺的和尚都在静静听讲。忽然,一阵风吹来,将佛像前面悬挂的幡吹动了。两位和尚看到幡在迎风飘扬,就窃窃私语。一位说:"是风在动。"另一位说:"不是风在动,是幡在动。"两位和尚争议不休。此时,惠能说到:"即不是风在动,也不是幡在动,是你们的心在动。"
有人对风视而不见,有人对幡视而不见,他们对事物的觉悟都不全面。但从根本上来说,要离相而见佛,要透过风动幡动,觉悟万物皆无自性,万物皆有佛性,而佛性不生不灭,不动不静。因此,说风动也好,说幡动也好,只是看到了事物的表象,而没有觉悟事物的本体。起心动念皆烦恼,故惠能说,不是风动,也不是幡动,是烦恼心在动。如果烦恼心不动,则对事物的表象,就可以视而不见,听而不闻,而能直接觉悟事物的根本。
http://blog.sina.com.cn/s/blog_6a80502b0100q2jx.html
14